Location
Los Angeles, California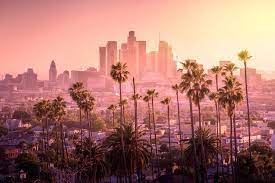 Los Angeles is know for its beautiful weather, movies and real estate.  It also has an emerging technology industry and is home to Silicon Beach.  Silicon Beach is home to over 500 technology companies, and has launched numerous companies such as Snapchat, Cornerstone, Hulu, Ring, and ZipRecruiter.  There are numerous open Salesforce positions as well as Salesforce training classes available in Los Angeles.  Stony Point has delivered Salesforce training throughout Los Angeles, including Irvine, Long Beach, Anaheim, Pasadena, Thousand Oaks, Burbank, El Segundo, Manhattan Beach and Santa Monica.
Open Positions in Los Angeles
Want to Talk with Us About Training?
Submit this form, or call us at: +1 (844) 978-6697